Just look at this.....
I love so many things about this room; I don't even know where to begin.
There are those amazing greenhouse windows, first of all. And this is the view....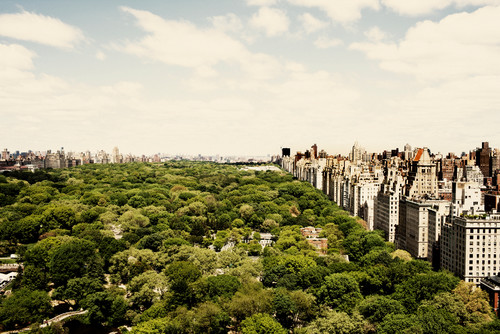 To. die. for.
Then there's the color palette: cool, calm, earthy, but with a little zest. Of course the combination of green and purple always gets me.
The metallic walls virtually glow, making the willow mural come to life. You can get a better feel for the depth of the wall treatment in the dining room shot.
When I see a room I'd actually want to sit in, I consider that good design. Don't you?
~Leigh